America: how DUMB are you
RE: the DUMBS - deep underground military bases
----------------- Bulletin Message -----------------
From:
Save Our Troops, WE Wont Forget Truth Of 911
Date: May 27, 2007 2:24 PM
From:
Toll Road and a Pay Toilet (labotomized labrats)
Nuclear Tunnel Machine turns rock into glass
DUMBS insider- Listen to the interview from The Edge
My name is James Casbolt. I worked for MI6 between 1995 and 1999 in (I am ashamed to say) the dreaded 'black ops'. Here is a copy of my new article. I am trying to raise public awareness of the crimes against Humanity that are taking place in the DUMBS (deep underground military bases) around the world. I would be very happy if you could post this article on your website.
There are many of these bases worldwide but here is small list:
1 - Dulce in New Mexico
2 - Brecon Beacons in Wales
3 - Los Alamos in Mexico
4 - Pine Gap in Australia
5 - The Snowy mountains in Australia
6 - The Nyala range in Africa
7 - West of Kindu in Africa
8 - Next to the Libyan border in Egypt
9 - Mount Blanc in Switzerland
10 - Narvik in Scandinavia
11 - Gottland island in Sweden
And many other places…..
These projects are being run by a secret, un-elected international governing body connected to the U.N.
There are at least 1400 of these D.U.M.B.S worldwide. 131 in the US. With 2 underground bases being built per year in the US at the moment. The average depth of the bases are four and a quarter miles underground ( some shallower and some deeper ). The bases are on average the size a medium sized city. Each DUMB base costs between 17 and 26 billion dollars to build which is funded by MI6/CIA drug money. Each underground base employs 10000 to 18000 workers. A nuclear powered drill it used to dig underground. This drill goes through rock at a tremendous rate and literally melts the rock away to form a smooth glass like surface around the edges of the tunnels.
In truth, James Casbolt
Nuclear Tunnel Machines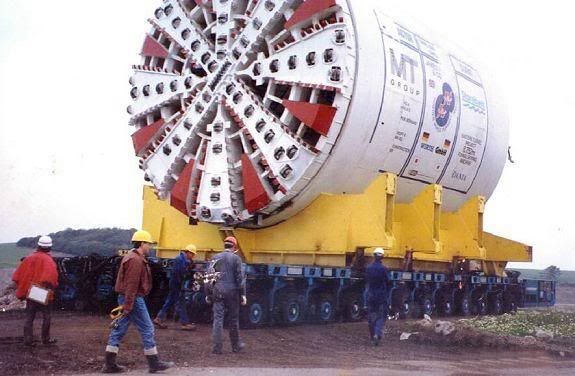 Labels: btvol, dumb, gandolfo, James Casbolt, The Truth Is Out There