RE: Bush loves their money & votes but thinks Christians R Goofs
----------------- Bulletin Message -----------------
From:
Pan Man
Date: May 27, 2007 3:54 PM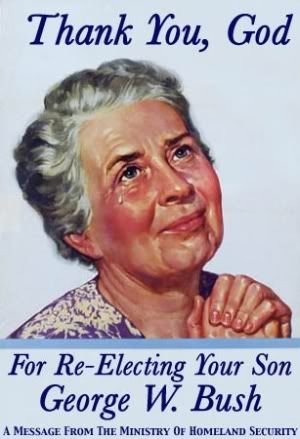 If she (and the 200 million like her) only knew the Truth, she'd take an iron skillet upside their little hooded Satanic heads!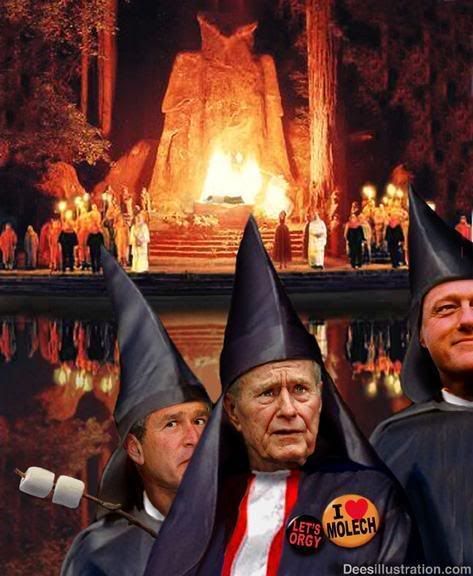 After some very careful reflection and soul searching on this subject, I don't believe it was an accident that Jesus referred to the masses as the sheep of his flock!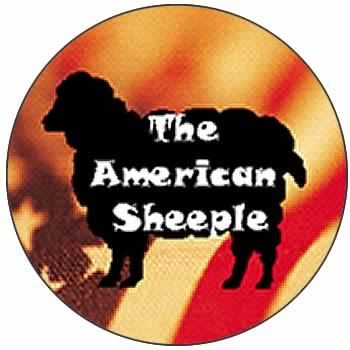 The litany of Biblical passages referring to the followers of Christ is overflowing with words like shepherd, sheep, flock and lambs. Remarks like the famous parable of admonishment to the disciples about "casting pearls before swine" pretty much sums up his feelings about the ignorance and inability to deal with deep spiritual truths that infected his followers back in the day. Some things never change...like H. L. Mencken's
famous statement that "Noone has ever gone broke underestimating the intelligence of the American people." P. T. Barnum echoed that sentiment when he said, "There's a sucker born every minute, and two there to take "em!" I believe the "two" Barnum refers may well be Poppa Bush and Baby Bush.
----------------- Bulletin Message -----------------
From:
Subversionary
Date: May 27, 2007 1:39 PM
David Kou has very interesting things to say about what really goes on in the white house behind close doors about Faith Based Organization's, which me personally, i'm not a big fan of.
----------------- Bulletin Message -----------------
Thanks
Jeff
Date: May 27, 2007 1:24 PM
Olbermann: Bushies Have Contempt For Christians (1 of 2)
Olbermann: Bushies Have Contempt For Christians (2 of 2)
Pat Robertson Overheard During Commercial
Jesus Camp - Evangelical Children
Jesus Camp Bush Insanity (or Child Abuse). Your call.

Crazy lady
Some crazy scientology stuff

Opinion in song
Labels: btvol, Bush, Christians, gandolfo, The Truth Is Out There