RE: Cut off a Serpents Head & the Body will Die! STRIKE the FED!
----------------- Bulletin Message -----------------
From:
Pan Man
Date: 23 Oct 2008, 16:23
The "Federal Reserve" is the viper in the American sleeping bag and the IRS is the scorpion that rides on its back! There is no legal or Constitutional basis for the Federal Income Tax. If one person says, "Show me the law!", they will go to jail and be treated as a common convict...ask Ed and Elaine Brown.
If millions of people resist the tyranny, that's a different story!
It's a bloodless REVOLUTION, fully backed by the Constitution and with the advice of our founding fathers. You are either a part of the problem or a part of the solution. It's your money. Do what you think is best for your self, your fellow Americans and your country.




THERE OUGHT TO BE A LAW....SERIOUSLY!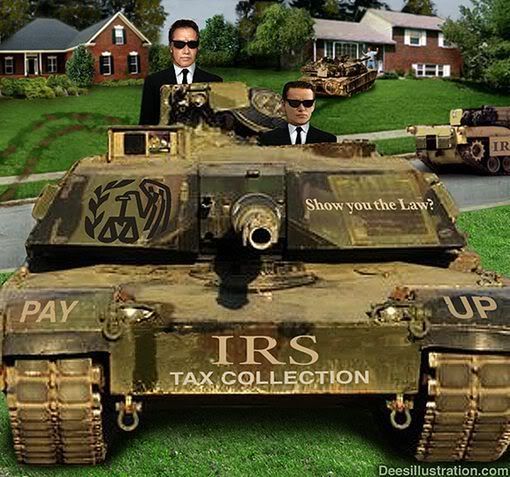 ----------------- Bulletin Message -----------------
From: Lisa~Voting 3rd Party
Date: Oct 23, 2008 1:54 PM


End the Federal Reserve -

Sign This Petition:

http://www.msplinks.com/MDFodHRwOi8vd3d3LmlwZXRpdGlvbnMuY29tL3BldGl0aW9uL0FGVEZfUF8xLw==

TaxDay09

http://www.msplinks.com/MDFodHRwOi8vd3d3LnlvdXR1YmUuY29tL3dhdGNoP3Y9bGJmdkhmV2x4TVk=


End the Federal Reserve Banking System: JOIN THE FIGHT!

http://www.msplinks.com/MDFodHRwOi8vd3d3LnlvdXR1YmUuY29tL3dhdGNoP3Y9cDFEbGg5Zm1UQ00=



http://www.msplinks.com/MDFodHRwOi8vd3d3LmVuZHRoZWZlZC51cy8=

who tried to End the Fed's monopoly on the creation of money?

http://www.msplinks.com/MDFodHRwOi8vd3d3LnRoZXRydXRoc2Vla2VyLmNvLnVrL2FydGljbGUuYXNwP0lEPTc4Njc=

Federal Reserve Notes VS.
United States Notes

Shows what REAL Money Is and it's NOT the Federal Reserve Note.

This video describes the superior performance of government issued currency over that issued by private central banks. There is no reason for any free people to have to make interest payments on the printing of their own money! Abe Lincoln and John F. Kennedy both had United States Notes issued in order to save the American People a fortune in interest payments that shouldn't even exist in the first place! United States Notes are vastly superior to Federal Reserve Notes.


ACTS AUTHORIZING UNITED STATES NOTES
landru. myhome. net/monques/usnotes. html#A CTS

An Introduction to Monetary Reform Principles
http://www.msplinks.com/MDFodHRwOi8vd3d3LnRoZW1vbmV5bWFzdGVycy5jb20vcHJpbmNpcGxlcy5odG0=

MONETARY REFORM ACT
http://www.msplinks.com/MDFodHRwOi8vd3d3LnRoZW1vbmV5bWFzdGVycy5jb20vbXJhLmh0bQ==

The Real Story of the Money-Control Over America!
http://www.msplinks.com/MDFodHRwOi8vd3d3LmxvdmV0aGV0cnV0aC5jb20vdHJ1dGhfYWJvdXRfbW9uZXkuaA== tm

On Reclaiming Our Central Bank And Monetary Policy
http://www.msplinks.com/MDFodHRwOi8vd3d3LnB1YmxpY2NlbnRyYWxiYW5rLmNvbS8=

Debt Money
landru. myhome. net/monques/

fiat money system,USA
http://www.msplinks.com/MDFodHRwOi8vd3d3Lmt3YXZlcy5jb20vZmlhdC5odG0=


http://www.msplinks.com/MDFodHRwOi8vd3d3LnlvdXR1YmUuY29tL3dhdGNoP3Y9N3RyNUJiSDZYOHM=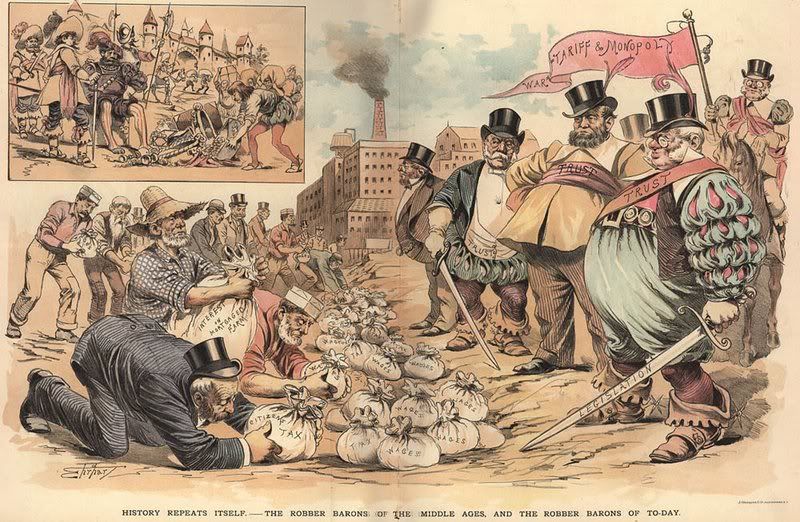 Federal Reserve Branches

http://www.msplinks.com/MDFodHRwOi8vZW5kdGhlZmVkLnVzL2ZlZG9mZmljZXMuaHRtbA==

Boston District

Boston
600 Atlantic Avenue
Boston, MA Â 02205

(617) 973-3000

Philadelphia District

Philadelphia
Ten Independence Mall
Philadelphia, PA 19106

(215) 574-6000


New York District
New York City

33 Liberty Street

New York, NY Â 10045

(212) 720-5000

Buffalo

Key Center, 40 Fountain Plaza, Suite 650,

Buffalo, NY 14202

P.O.
Box 961, Buffalo, NY 14240-0961

(716) 849-5000

Cleveland District
Cleveland

1455 East Sixth Street

Cleveland, OH Â 44114

(216) 579-2000

Cincinnati

150 East Fourth Street, Cincinnati, OH 45202

P.O.
Box 999, Cincinnati, OH 45201-0999

(513) 721-4787

Pittsburgh

717 Grant Street, Pittsburgh, PA 15219

P.O.
Box 299, Pittsburgh, PA 15230

(412) 261-7800

Richmond District
Richmond

701 East Byrd Street

Richmond, VA Â 23219

(804) 697-8000

Baltimore

502 South Sharp Street, Baltimore, MD 21201

P.O.
Box 1378, Baltimore, MD 21203

(410) 576-3300

Charlotte

530 Trade Street, Charlotte, NC 28202

P.O.
Box 30248, Charlotte, NC 28230

(704) 358-2100

Atlanta District
Atlanta

1000 Peachtree Street NE

Atlanta, GA Â 30309

(404) 498-8500

Birmingham

524 Liberty Parkway,

Birmingham, AL 35242

(205) 968-6700

Jacksonville

800 Water Street, Jacksonville, FL 32204

P.O.
Box 929, Jacksonville, FL 32231-0044

(904) 632-1000

Miami

9100 Northwest 36th Street, Miami, FL 33178

P.O.
Box 520847, Miami, FL 33152-0847

(305) 591-2065

Nashville

301 Rosa L. Parks Blvd.
,

Nashville, Tennessee 37203-4407

P.O.
Box 4407, Nashville, TN 37203-4407

(615) 251-7100

New Orleans

525 St.
Charles Avenue,

New Orleans, LA 70130

P.O.
Box 61630, New Orleans, LA 70161-1630

(504) 593-3200

Chicago District
Chicago
230 South LaSalle Street
Chicago, IL 60604
(312) 322-5322


Detroit
1600 East Warren Avenue,
Detroit, MI 48207-1063


P.O.
Box 1059, Detroit, MI 48231
(313) 961-6880


St.
Louis District
St.
Louis
One Federal Reserve Bank Plaza
Broadway and Locust Streets
St.
Louis, MO 63102
(314) 444-8444


Little Rock
Stephens Building, 111 Center Street, Suite 1000, Little Rock, AR 72201
P.O.
Box 1261, Little Rock, AR 72203-1261
(501) 324-8300


Louisville
National City Tower, 101 South Fifth Street, Louisville, KY 40202
P.O.
Box 32710, Louisville, KY 40232-2710
(502) 568-9200


Memphis
200 North Main Street, Memphis, TN 38103
P.O.
Box 407, Memphis, TN 38101-0407
(901) 523-7171


Minneapolis District
Minneapolis
90 Hennepin Avenue
Minneapolis, MN Â 55401
(612) 204-5000

Helena
100 Neill Avenue, Helena, MT 59601
(406) 447-3800

Kansas City District
Kansas City
1 Memorial Drive
Kansas City, MO 64198
(816) 881-2000

Denver
1020 16th Street, Denver, CO 80202
Terminal Annex-P.O.
Box 5228, Denver, CO 80217-5228
(303) 572-2300

Oklahoma City
226 Dean A.
McGee Avenue, Oklahoma City, OK 73102
P.O.
Box 25129, Oklahoma City, OK 73125
(405) 270-8400

Omaha
2201 Farnam Street, Omaha, NE 68102
P.O.
Box 3958, Omaha, NE 68103
(402) 221-5500

Dallas District
Dallas
2200 North Pearl Street
Dallas, TX Â 75201
(214) 922-6000

El Paso
301 East Main Street, El Paso, TX 79901
P.O.
Box 100, El Paso, TX 79999
(915) 544-4730

Houston
1801 Allen Parkway, Houston, TX 77019
P.O.
Box 2578, Houston, TX 77252-2578
(713) 659-4433

San Antonio
126 East Nueva Street,
San Antonio, TX 78204

P.O.
Box 1471,
San Antonio, TX 78295-1471
(210) 224-2141

San Francisco District
San Francisco
101 Market Street, San Francisco, CA 94105
(415) 974-2000

Los Angeles
950 South Grand Avenue,
Los Angeles, CA 90015

Terminal Annex-P.O.
Box 2077,
Los Angeles, CA 90051
(213) 683-2300

Portland
1500 SW First Avenue, Portland, OR 97201
P.O.
Box 3436, Portland, OR 97208
(503) 276-3000

Salt Lake City
120 South State Street, Salt Lake City, UT 84111
P.O.
Box 30780, Salt Lake City, UT 84125
(801) 322-7900

Seattle
2700 Naches Avenue SW,
Renton, WA 98057

P.O.
Box 3567,
Seattle, WA 98124
(425) 203-0800




End the Federal Reserve System!
End the Fed!
If we don't don't stand up,
the economy's dead!

Why you are a slave.
Rothschild's own you! End The FED!

http://www.msplinks.com/MDFodHRwOi8vd3d3LnlvdXR1YmUuY29tL3dhdGNoP3Y9cnJKanBUQ2J4eW8=